Nibintije Ministries n'abaterankunga bafatanije umurimo w'Imana, mu mezi atarenga abiri baraba batangije ishuri rya Bible bise " Jehovaniss Bible Institute ( College). Ni igikorwa kigamije ahanini gufasha abo Imana yahamagariye umurimo wayo. 
Kwiga muri iri shuri ntabwo bigusaba kuva aho uri ngo ujye mu ishuri, ni ishuri rizaba rifite icyicaro muri Leta zunze Ubumwe za Amerika aho amasomo uzajya atangwa mu buryo bwa Murandasi( Internet), ugashobora kwiga amasomo yose wibereye iwawe mu rugo ( Correspondence College) ukarangiza uhabwa Diplome yo mu rwego rwa Bachelor Degree-A0). Amasomo aratangirana n'ukwezi kwa Kamena 2019.
Rev./Ev. Eustache Nibintije, Umunyeshuri wa Patriots Bible University yo muri Leta Zunze Ubumwe za Amerika ari nawe washinze iri shuri akaba n'umuyobozi waryo, avuga ko ibi ari uburyo bwo gushyira mu bikorwa ibyemezo by'ubuyobozi bw'Igihugu cy'u Rwanda ku bijyanye n'abayobozi b'amatorero no gufasha abo Imana yahamagariye umurimo wayo.
Amasomo yose azatangwa ni 50 afite ama Credits 120. Umunyeshuri asabwa kuyiga imyaka ine agahabwa Diplome ya Bachelor Degree ( A0), mu gihe uzaba yize amasomo 25 azabona Diplome yo mu rwego rwa Associates Degree, naho uzaba arangije amasomo 16 azabona Diplome isanzwe itari Degree. Aya masomo kandi hiyongeraho isomo ry'icyongereza.
Amasomo yose azaba afite google translate mu ndimi eshatu arizo; Icyongereza, Igifaransa hamwe n'Igiswahili, hagamijwe gufasha abanyeshuri gusobanukirwa neza n'amasomo biga. Gusa uziga mu rurimi rw'igiswahile ntabwo azabona Diplome yo kurwego rwa University, azabona isanzwe.
Ku munyeshuri wa Jehovaniss Bible College, azajya abona ibitabo ku buntu. Asabwa kwishyura amafaranga angana n'amadolari 30 (30$) buri gihembwe yo kwifashisha mu gusigasira Website kuko byinshi mu bimuteganyirijwe niho bizajya binyuzwa, hanyuma kandi akishyura amadolari 12 (12$) kuri buri kizamini akoze ( Test ).
Umwaka uzaba ufite ibihembwe bitatu (Semester 3), aho icya mbere gihera mu kwezi kwa 5 kikageza mu kwezi kwa Munani, Icya kabiri kigahera mu kwezi kwa Cyenda kikageza mu kwezi kwa Mbere, naho icya nyuma kigahera mu kwezi kwa kabiri kugeza mu kwezi kwa kane.
Jehovaniss Bible College ifite abayifasha gutunganya inshingano zayo aribo; Patriots Bible University( ku bijyanye n'amasomo ndetse n'ubuyobozi-Administration), rifite kandi Bridge City Church ( Ku bijyanye n'amasengesho ndetse n'aho ishuri rikorera mu gihe ritarabona aharyo), hari kandi abasomyi b'Inyigisho zitangwa na Nibintije Evangelical Ministries zinyuzwa ku bitangazamakuru bitandukanye ( kubijyanye n'amasengesho).
Rev./Ev. Nibintije, avuga ko amasomo namara kujya online buri wese ushaka kwiyandikisha ashobora kubikora online akanatanga imfashanyo yo gusigasira urubuga hanyuma ugatangira kwiga amasomo.
Mu gihe wamaze kwiyandikisha ( wishyuye ariya 30$) usabwa ku gihembwe yo gufasha gutunganya website( kuyishyura no kujya ivugururwa), ariko ukaba nta internet ufite iwawe, ushobora kujya muri Cyber Café ikwegereye ugaprintinga amasomo yawe yose y'igihembwe( Semester) ukayigira iwawe mu rugo cyangwa aho waba uri hose hanyuma n'ikizamini ukazajya muri Cyber Café ikwegereye warangiza ukohereza ibisubizo by'ikizamini( Test) wahawe kuri email y'ishuri ariko wabanje kwishyura ya madolari 12 ( 12$) usabwa kwishyura kuri buri kizamini ukoze.
Dusoreze ku ijambo ry'Imana dusanga mu Kuva 17: 15, ubwo Mose yubakaga igicaniro akakita Jehovaniss.
Mu gihe Mose yubakaga igicaniro akakita  "Jehovaniss" yari ari gukora ahantu ho kwibukira, Kunezererwa intsinzi, Gushima. Kwari ugutangaza ubutumwa bw'Imana ndetse no gukomera kwayo. Ibi bitwigisha natwe nk'abantu b'Imana bo muri iki gihe ko tugomba kubitangaza. Imana ni intsinzi yacu kandi natwe tukaba abana bayo. Ntabwo ari ugutangaza gusa Imana iyo ariyo ndetse n'ibyo yarangije kudukorera, ahubwo ko twemeye umuhamagaro wayo wo kuyikorera no kuba abana bayo.
Imana ikugirire neza kandi igufashe gufata umugambi mwiza wo gutangira kuyikorere none ubudasiba.
Ubu ni ubutumwa bwa Jehovaniss Bible College, bwatanzwe na Rev./ Ev. Eustache Nibintije umunyeshuri wa Patriots Bible University yo muri Leta Zunze Ubumwe za Amerika akaba ari nawe washinze kandi akaba ayoboye iri shuri witeguye kwakiriramo ubumenyi bugutegurira gukorera Imana mu bantu bayo.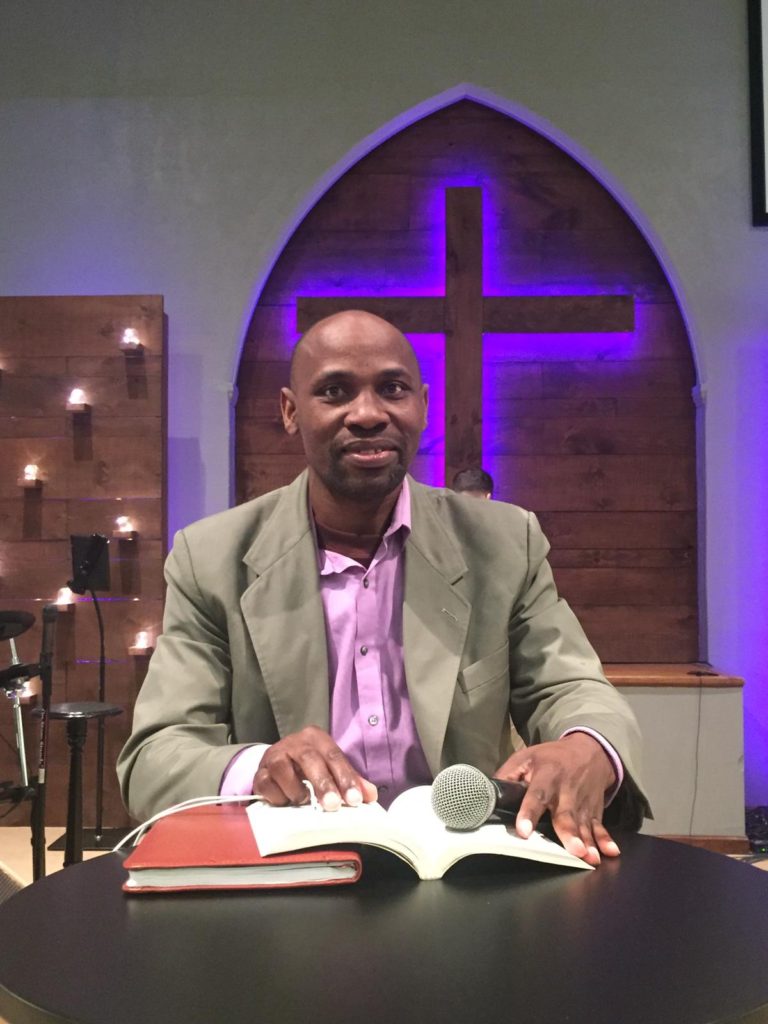 Ubasha kandi kunyuza igitekerezo, ikibazo n'ikindi cyose waba ufite ku mutima aha hakurikira;
Rev. / Ev. Eustache Nibintije
Founder and President of Jehovaniss Bible College
Phone/watsapp : +1412-871-8098
Email: estachenib@yahoo.com
www.nibintijeministries.org
Jenna Christmas
Email: jechristmas@pts.edu
Dusabimana Philomene ( kubavuga French, Swahili and Kinyarwanda)phone number( +250)724871936.